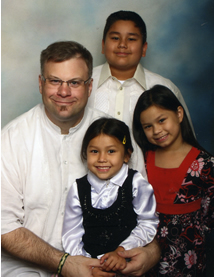 Pastor Paul & Pastora Jorlyn

*501(c)(3) -- all gifts made to Global Family Outreach Ministry are tax deductible under US tax law [IRS].
.

EMAIL:
Paul@GFOM.ORG
Global Family Outreach Ministry
PO Box 31
Attica, NY 14011

"Global Family Outreach Ministry does exactly that, the people involved reach out! Helping the hurting, the hungry and the lost is what Jesus calls all believers to do. As the body without the spirit is dead, so faith without works is dead (James 2:26). The gospel of Jesus Christ is what every person needs. GFOM not only shares the gospel with children and their families, they feed them and restore them. I know anything given towards this ministry will be used toward helping people spiritually and practically."
Dom Danesi,
Ready to Respond Ministry


Evangelism

Reaching the lost with the Gospel, leading people around the world to a saving knowledge of Jesus Christ as Lord and Savior.
See PLAN OF SALVATION





Church Planting

Grace Of God International Bible Churches planted throughout the Philippines. Bible-based churches teaching the Word Of God.






Children's Feeding, Sponsorship and Rescue Ministry

Providing help with physical food so we can bring spiritual bread to lives.

There are thousands of children waiting to be fed spiritualy and physicaly for under $1. a day(US$). Each child before eating a nutritious meal first attends a Bible lesson then eats their meal. If you designate your love gift for the Feeding Program, those funds are set aside for this program.... See VIDEO




The Gospel Hour Television Program - located online at:
www.batasmedia.com





MISSION STATEMENT: The corporation is organized so that all may come to a saving knowledge of Jesus Christ around the world. To bring comfort and healing to families, through the Holy Spirit and the spreading of God's Word. The organization travels world wide to speak at churches, schools and other organizations. Fundraising activities are conducted in the United States and Canada in order to fund feeding centers around the world.